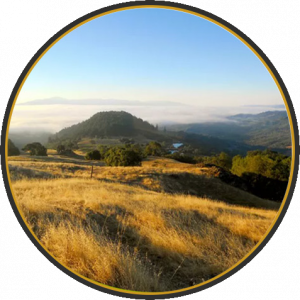 Heart Arrow Ranch
Heart Arrow Ranch is owned by Joe and Julie Golden of Golden Vineyards – and the Golden Pig. Comprising about 2,000 acres of oak woodlands and conifer forests, less than 60 acres are cultivated. It is located about 2.5 hours north of San Francisco and overlooks Redwood Valley.
Golden Vineyards grows about 35 acres of winegrapes – petite sirah, cabernet sauvignon, zinfandel, and sangiovese – and 7.5 acres of Italian, Greek and Spanish olives for oil.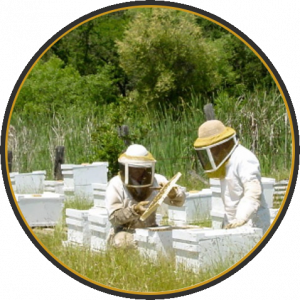 Lovers Lane Farms
Like a winemaker choosing the location and climate for its unique flavor potential, Lovers Lane Farm yields premium quality honey by placing hives strategically in seasonal flower sources and distinct climates.
The result is a delicious, colorful array of flavorful honey, made in the same spirit and with similar subtelties to a fine, well produced wine.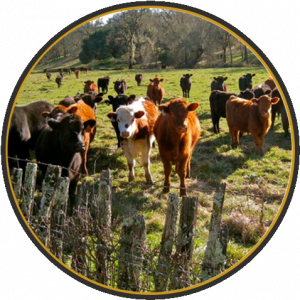 Magruder Ranch
What separates grass finished beef and lamb is that these animals spend their entire lives eating grass and legumes.
We finish our animals using an intensive rotational grazing system in which the oldest "next to market" animals form their own small herd and are moved daily, ahead of the main herd. "Finished" means that th animal has reached physical maturity, finished building its skeleton and has begun to store up intramuscular fat.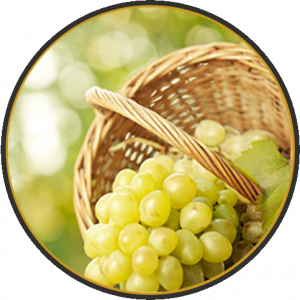 Marian Farms
Marian Farms is a Biodynamic® farm and distillery in Fresno, California.
We believe in three things: growing great food, crafting fine spirits, and taking care of the earth.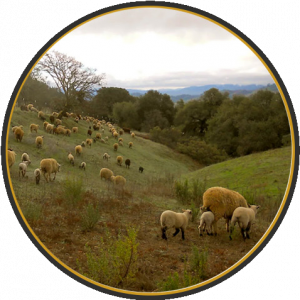 Mendocino Meats
Mendocino Meats is a first-generation farm offering sustainable meats, produce and grain. In partnership with Golden Vineyards at Heart Arrow Ranch, we aspire to cultivate a diverse and self-sustaining farm landscape.
Golden Vineyards and Mendocino Meats value excellent cuisine, argo-ecological agriculture, and serving the community.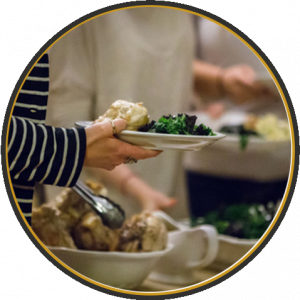 Yokayo Ranch
Yokayo Ranch is owned and operated by a visionary and dedicated team who feel a strong desire to see this place thrive. The property is located on 40 acres. Several of those acres are devoted to our Yokayo Roots Farm, which uses draft horses. We're dedicated to developing a farm to table produce option for our guests and our community.