Creating a Biodynamic Farm
siteadmin
Mendocino Meats and Golden Vineyards have been working together to create a Biodynamic® farm – integrating the different elements from our separate businesses to support a healthy whole, living farm organism. Golden Vineyards has been producing certified organic and Biodynamic winegrapes and olives since 1997. With Mendocino Meats' livestock and food crops, we are complementing the Goldens' winegrapes and olives. Together, we manage the entire system, including the wild lands, as a healthy whole.
When Mendocino Meats arrived at Heart Arrow Ranch, Golden Vineyards had a small flock of egg laying chickens and a few fruit trees. They applied Biodynamic field sprays and struggled to raise a dozen sheep. Julie and Joe Golden desired a more diversified and integrated farm that achieved more than the Demeter Biodynamic® Farm Standards, the requirements for Biodynamic certification.
One of the core aspects of biodynamic farms is the use of biodynamic preparations. By using the preparations – made from fermented cow manure, herbs, and minerals – in congruence with lunar, solar, and cosmic rhythms, we work with forces we cannot easily see, in order to support the soil and crops. The first few years that we started farming at Heart Arrow Ranch, we made biodynamic preparations on the farm, as well as helped apply the Biodynamic field sprays and compost preparations. To learn more about the Biodynamic preparations, the Josephine Porter Institute (JPI) (www.jpibiodynamics.org) is a great resource. In recent years, we have been purchasing preparations from neighboring farmers or JPI, but we plan to get back to consistently producing them on the farm.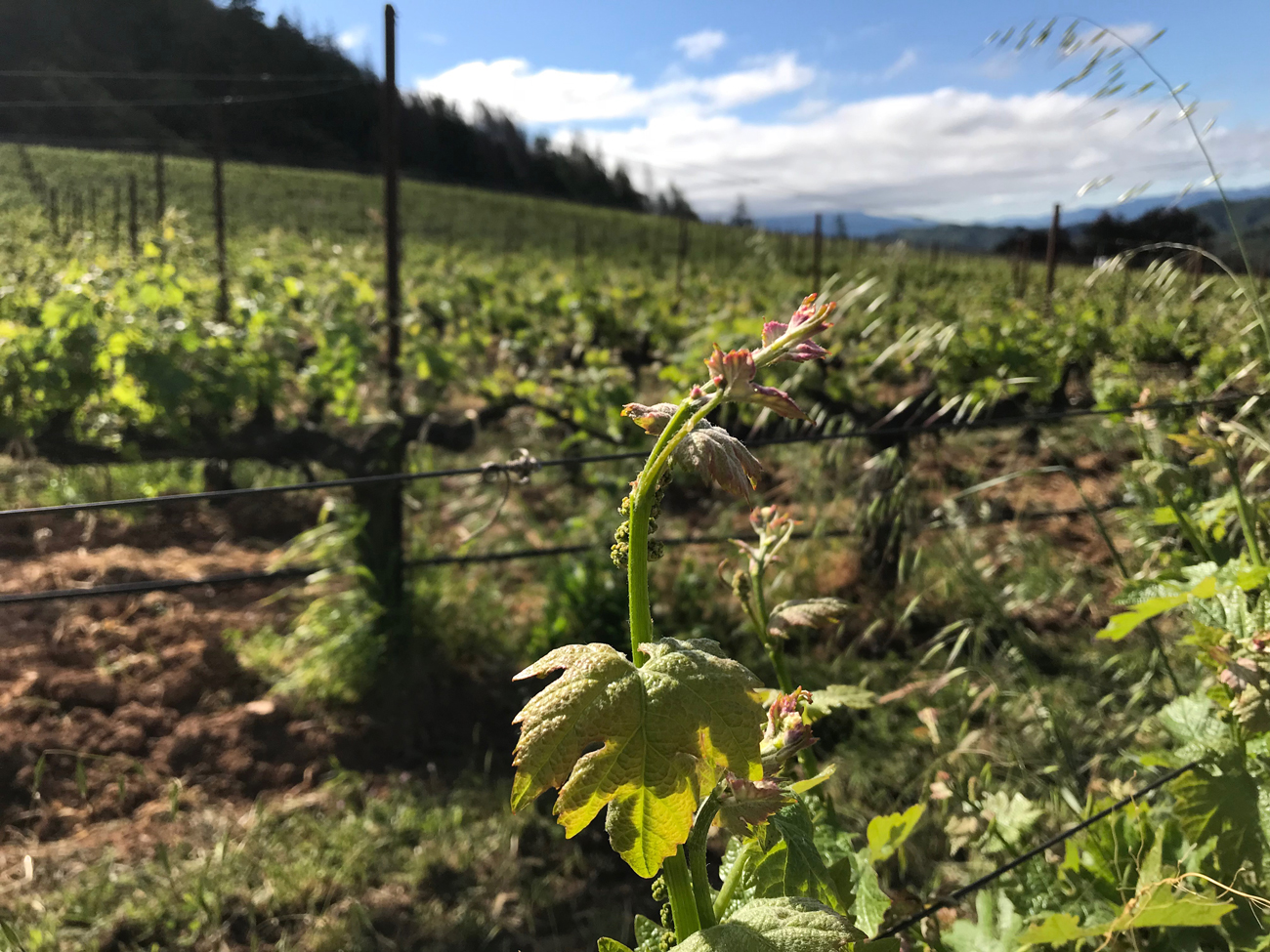 Every day, we manage the integrated crops and livestock. With the poultry, pigs, sheep, goats, and cows, we are able to make compost that is applied to the vineyards, olive and fruit orchards, and vegetable garden. Chickens and sheep will periodically pasture in the vineyards and olive orchard, and livestock rotate grazing through the garden area and other pastures. With grazing, on-farm composting, and planting cover crops, we cycle nutrients into the soil, which feeds the crops. The farm is more balanced and resilient.
While the crops and livestock require intensive management, we also manage the rangeland, although on a less demanding level. As the fires of 2017 severely taught us, the surrounding rangeland needs to be managed to keep the fire fuel load down. Fencing, grazing, and monitoring the rangeland allows us to not only raise livestock for meat but provides essential habitat for wildlife. Biological diversity is a necessary component of a healthy Biodynamic farm.
Nurturing an integrated, vibrant biodynamic farm requires us to work with everything around us, from the forces we cannot see, to the crops and livestock that need tending each day, to the outlying rangeland that touches Mother Nature and our neighbors. Mendocino Meats and Golden Vineyards continue to cooperate to evolve this unique farm organism. To learn in-depth about Biodyanmic farming principles and standards for certifications, visit the Biodynamic Association (www.biodynamics.com) and Demeter Association, Inc. (www.demeter-usa.org).