Delicious Gluten-Free Dinner & Desserts
siteadmin
In 1913, Julie Golden's grandfather, Herman Mattern, took ownership of City Bakery in Ukiah. At 23-years old, Mattern, an enterprising German immigrant, grew the bakery quickly, selling hundreds of loaves of bread throughout the county and shipping confections throughout California. This was a source of inspiration when Julie first decided to open The Golden Pig. As someone who suffers from celiac disease (an autoimmune condition triggered by gluten protein found in most grains), it was important to Julie that her kitchen be celiac friendly so she could enjoy anything listed on the menu. Sourcing the right ingredients can be challenging, especially when experimenting with gluten-free products.
You might never know that a small town like Ukiah would include a gem in the baking world – Pamela's Products, founded by Pamela Giusto-Sorrells in 1988!
While Pamela's Products are all gluten-free and can be enjoyed by people with celiac disease, they are super tasty and can be savored by everyone. This company is meticulous with ingredient sourcing and gluten-free production. For this reason, and the fact that they're so good (plus local), we like to use Pamela's baking mixes in the crust of our savory quiches, in the crust top of our chicken pot pies, and even the breaded Dijon pork loin in our pork schnitzel sandwich. But, whether you are gluten sensitive or not, definitely save room for dessert!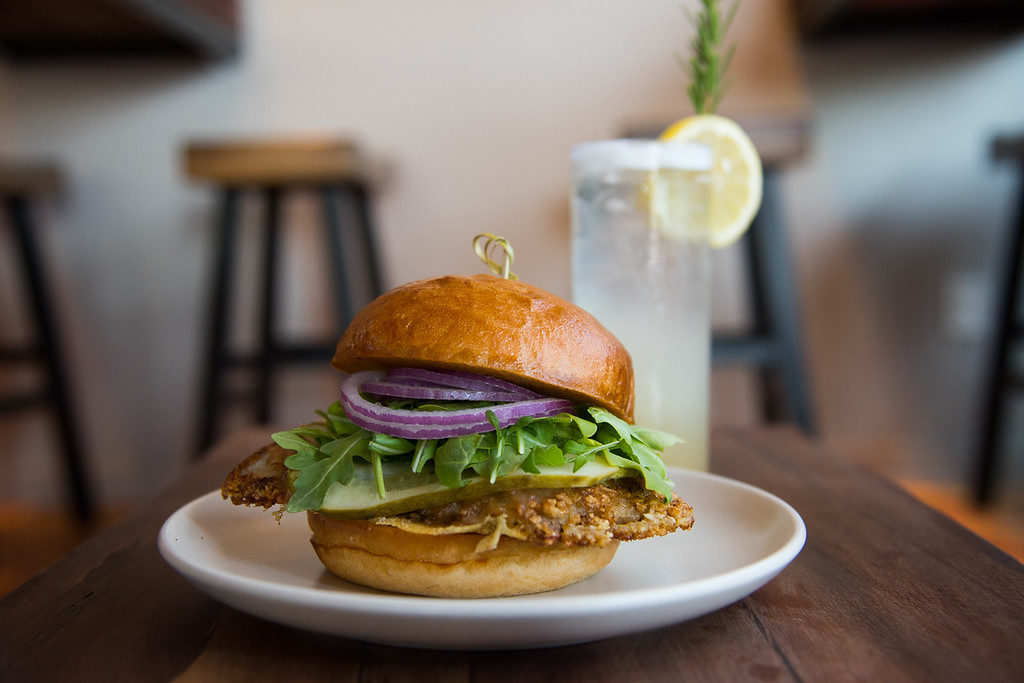 If you are a chocolate fiend, the hazelnut brownies or the chocolate cake might be up your alley. Pamela's Chocolate Brownie Mix and Baking Mix go right into those tempting options. Like cheesecake? Pamela's graham crackers help us make the toothsome dessert gluten-free. For something on the lighter side, order the delectable olive oil cake, made with Pamela's All-Purpose Flour Artisan Blend, Heart Arrow Ranch eggs, and Mendocino Olive Oil Co.'s certified organic and Biodynamic oil, also from Heart Arrow Ranch. Or, try a yummy hand pie, which comes in two flavors – apple-berry or chocolate-hazelnut. You'll notice the hand-cut hearts adorning each of these pies. This sweet touch is a small reminder of the love and attention we give to everything we serve, whether sourcing directly from our farm or from an excellent local company like Pamela's Products.